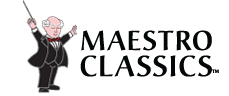 We love music in our home. We also love classic books on CD or MP3- Maestro Classics has combined the two to bring us their collection of Stories in Music. Maestro offers several titles, but we were able to review Casey At the Bat CD and Mike Mulligan and His Steam Shovel CD. We're always listening to something, whether we're sitting outside enjoying the sun or having a dance party in the kitchen. We appreciate the creativity and passion that goes into the music and it would be rude not to enjoy it whenever possible! We're thinking of investing in a new speaker, something similar to the polk audio t15, so that no matter which room of the house we're in, we get to listen to our favorite songs.
Maestro Classics has combined wonderful narration with the music of Stephen Simon and the London Philharmonic Orchestra to bring these stories to life. I reviewed the physical CDs, but you can also purchase the MP3s (see links at bottom of post). Mike Mulligan and His Steam Shovel is recommended for ages 4+, while Casey At The Bat is recommended for all ages; my oldest is 3.5 and loved them. They are definitely appropriate (and fun) for any child that likes to listen to stories and/or music. Both stories in music can be purchased in the MP3 version, for $9.98; the CD version is $16.98.
Quick back story: Each day my children have independent play (IP) in the mornings. We get up, snuggle and have breakfast, play and do learning time, and then at 9am they go to their rooms for IP. While in IP, I always turn on "Jesus songs" for Lexie (children's hymns). Max doesn't have a cd player in his room, because soon they will share a room and he will just use hers. (So for now he plays with a key board that has songs on it in his room.)
Casey At the Bat
When we received our books on CD, Lexie immediately wanted to listen to the books in her room during IP. She climbed up in her bed with her "writing book" and pen, and doodled while listening to Casey At The Bat. The first time I joined her so we could listen closely for the different instruments in the music. We pointed out where the songs got LOUD, and where they were quiet. She really enjoyed the book itself, and of course listening to the orchestra. While listening to the story, you feel like you are really at a baseball game- there are cheering crowds, spectators, and the sound of the game itself that all bring the story to life, right in your home. When we listened to it with Max, he really enjoyed the cheering and clapping, and wanted to join in. =)
Mike Mulligan and His Steam Shovel
In our home, we love Virginia Lee Burton books. I think we have all of them now! Maestro Classics has taken one of her great stories, Mike Mulligan and His Steam Shovel and paired it with classical music, including bag pipes (which aren't as annoying in the story as they may sound). This musical CD won a Parents' Choice GOLD award and is beautifully done. The story is about friendship and loyalty, which are always valuable life lessons for little ones. All the titles from Maestro looks wonderful! I can't wait to purchase more of them as gifts.
What I Thought
I think it is pretty clear that we are still enjoying both of these stories in music. The sound was clear and the narrator was easy to understand; the music of course was lovely, and the background additions were great at bringing the story to life. I love that they offer the CDs and also MP3 versions.
What I also found very exciting is that Maestro Classics has and entire educational materials page for activities and lessons that you can pair with their books on CD. They have FREE homeschool curriculum guides to go with the audio CDs-these include all areas of study! And, they have teamed up with A Journey Through Learning to bring you lapbooks that go with the CDs! This is awesome, and I think we may do some this summer for fun. Definitely check out the entire Maestro Classics website!
Where to Purchase:
Directly through website– there are links for both the MP3 and CD versions
Connect with Maestro Music at:
Read more reviews from other Crew members: