To tell you that the
Captivated DVD
by
Media Talk 101
has been a blessing for our family would probably be an understatement. We do not allow much "media" watching in our home to begin with; because we find most of it, though targeted at children is not really appropriate, and we would rather our children spend their time reading, playing, building, running, dancing, etc.
(that isn't to say that with being stuck inside all winter in Nebraska that we didn't watch Winnie the Pooh or Little Women 1 too many times!).
There were many times while viewing I was thinking *eek, that would be ME*
Not only did I learned a few things we can change here as well, but I was saying "Yes!" the whole time! For me, limiting media interaction for my children follows our lifestyle of natural, simple, living. This film helps support that lifestyle for us, and will be a great wake up call for many!
What Is Captivated?
Captivated has been an absolutely truth speaking, Christ centered documentary that I suggest ALL parents watch. It is also a movie you can watch with your children at your discretion (it is approved for all ages).
It is not a media bashing film! It does however present the concerns and proven issues caused by media. Captivated highlights the fact that we live in a media saturated society and this bring new challenges to every single aspect of our lives today. It features an amazing cast of experts from ministers to doctors and researchers; the documentary mentions many studies to back up everything it is presenting to you, which as a research-freak, I love!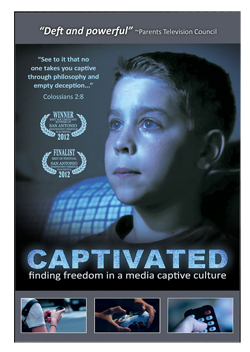 The purpose of this film is to encourage media discernment- teaching our children (and ourselves) when, how, and to what extent using media is healthy. This is so important because everywhere we go, we are surrounded by media. The average screen time for the American child is 53 hours a week! Very out of balance, wouldn't you say? We are living in a time where 4 year olds are asking for iPhones. My own 3.5 year old tells me she needs a "little girl computer to do 'work' like mommy" (fyi- never gonna happen).
Captivated has won several awards, including the Best Documentary Runner Up at the 2012 San Antonio Independent Film Festival and 2013 Best Documentary at the GloryReelz Christian Film Festival.
As someone who was totally engrossed by the documentary after watching it, I'm so glad that they decided to take it to a film festival, which saw them be successful at the same time. I'm surprised they didn't take the next step in showcasing at local theater's, but I guess they need something like a DCP builder to help them organize the movie and the adverts that come before it so they can have the relevant advertising. But even getting recognition at film festivals like these are a step in the right direction to get the message across.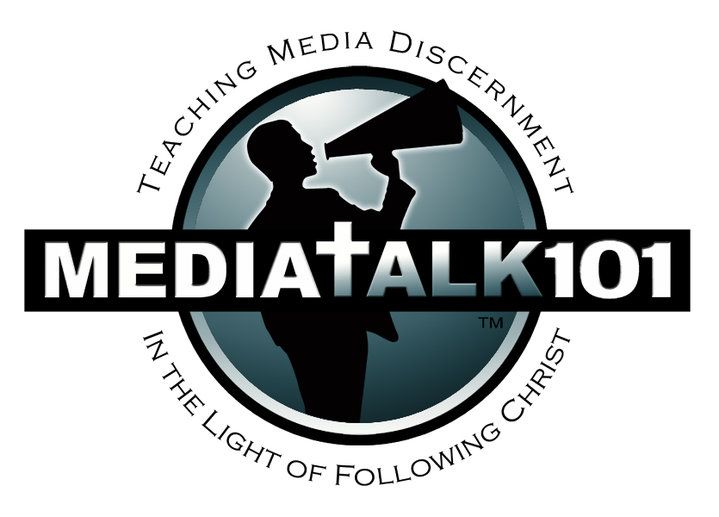 What I Thought
*Four thumbs up!* (if I had four thumbs …)
First- I want to say I loved the beginning of the movie. How they used technology to introduce all the credits; Very creative, and right away I felt like this was going to be a fun, interesting, educational movie. And it was! I was writing down notes and quotes to share with you all the entire time!
I was not surprised to hear that today, American homes have more televisions than people. (Thankfully, we have one television, and quite frankly we could live without that one.) But how often do we come in from work, school, or running errands and turn on the television?
Do we really know what an impact this is having on our children? When you watch Captivated, you will find out!
Captivated cites research that brain studies show by spending too much time in front of media, reality starts to seem boring, and will shorten attention span. The more tv a child watches before the age of 3, the shorter their attention span. Television is hurting our children's ability to learn and function in real life. The more cognitive stimulation children get (ie reading books, conversing, doing puzzles), the less likely they are to have a shorter attention span later in life.
I personally am guilty of bingeing on social media on the internet. I will go weeks with barely getting on my personal Facebook, but then I will go weeks when I update daily. What could I be doing with that time? What real life am I missing because of it?
Throughout the film you will hear from real life moms, dads, mentors, and children who are impacted by media and the impact removing it had on their lives. I write a lot about young children, but the truth is teenagers are even more surrounded by media than the littles- with online cell phones, tv, radio, computers, and iPods, older children are always "connected"- but this film actually helps parent, through real life situations, find the tools to limit usage and exposure. Captivated is truly an eye opener; you will soak in all 107 minutes!
"Social networks are an enhancer for life relationships, but not a replacement."
More Things You Need To Know About the Film
Running Time: 107 minutes
Audience: Intended for adult audiences, but approved for all ages
Where to buy: Captivated DVD
Price: $16.95
Connect with Media Talk 101
Read more reviews for Captivated here: