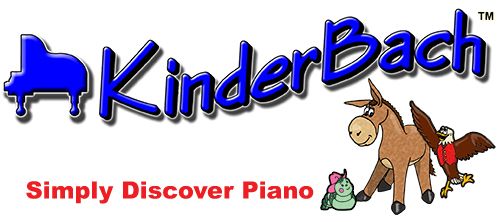 In recent weeks we have been so
blessed
to have had the opportunity to try and use a
beginner piano program
for our three year old daughter. The
KinderBach Online Piano Lesson Membership with Teacher Corner
, is a wonderful program for young children to learn the basics of playing piano (whether they're learning on the
Amidio
piano VST or an organ). Each lesson is set up to be only a few minutes (perfect for young children). Lexie loved it so much, we couldn't only do
one
lesson. We did several lessons at a time.
Now, I actually have something to compare this with as well, as we recently enrolled Billy through private piano lessons san francisco. I'm interested to see what he preferred the best.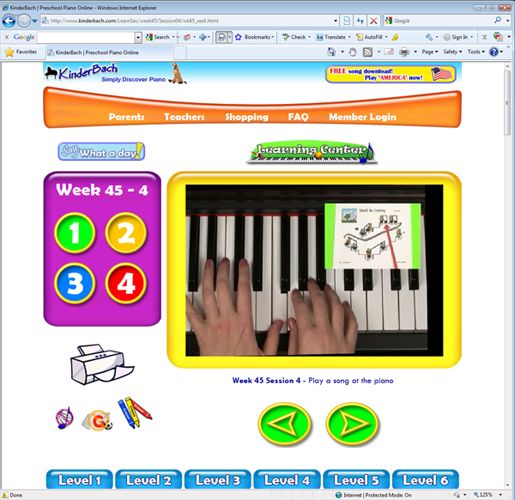 All About KinderBach Membership with Teacher Corner:
One of the great things about the KinderBach Online Piano Lesson Membership with Teacher Corner is the ease of use for parents and children. It is ideal for ages 3-7, but I can see using this with older children as well, because you can skip some of the lessons, and go at your own pace! You will receive:
Access to all web lessons (over 240 sessions) by computer, iPad, Android Tablet, Kindle Fire, or Nook.
Accompanying downloaded PDF activity pages- these are great!
Access to all Teacher Corner materials for Levels 1 to 6 PDFs and Audio MP3s
Download all story books, coloring pages and song books
So, what is the Teacher Corner? The Teacher Corner membership gives you everything needed to teach group music lessons and more in convenient digital downloads. You can have your books right now (and they're included in the price!). Choose from over $400 worth of books in the Teacher's Corner and more will be added soon. You never have to pay more for a new edition. Membership gives you the opportunity to download all updates.
You will get all of that for $95.88/year which is $7.99 a month. There is no way you can find a piano teacher for $7.99 a month, plus purchase any necessary books and music. All of that will be included in your membership!
What You Need
There are a few things you will need for KinderBach online piano lessons:
A piano or keyboard- yes, you can use a regular ole keyboard! If you need help finding a good one to use then check out this yamaha p115 review
A few things from around the house- wooden spoons, empty cartons, plastic lids- anything really. No need to get fancy!
A printer is helpful- with a printer, you can print your digital books and activity sheets.
What I Love About It
First and foremost, my favorite part of KinderBach is that is truly is child friendly! My 3.5 year old did great doing these lessons on her own. She was even able to tell her violin teacher a thing or two about the piano! She especially enjoyed the rhythmic exercises, and so did her 18 month old brother. It was something they were able to enjoy doing together, and learn at the same time. Obviously the tot didn't get as much from it, but hey- he can now hit sticks together in rhythm! =)
We used the website on our iPad, which made it very easy to set up right in front of our keyboard. Because KinderBach accommodates all formats, chances are you own a device it is compatible with. The lessons include songs and music your family is probably familiar with, which help teach parts of music such as: different kinds of notes, different keys on the keyboard, and how to keep rhythm. It is very developmentally appropriate for children, as it allows them to move about and does not require they sit at a piano the entire time (or at all, really).
For me the parent, I can pick and choose what books we use, how fast we go, and how often we do it. This was something we used about 3 times a week, and often did 2-3 lessons at a time, because Lexie enjoyed it so much. We will continue using it in this way. Just before we began these lessons, my husband mentioned putting her in piano lessons, along with the violin lessons she already loves. Lexie loves music, and loves instruments. KinderBach has turned out to be the perfect combination of fun, easy (for the teacher), and developmentally appropriate, for our family!